Welcome to the official website of late Angela Carter, novelist, poet, short story writer & one of the most original voices in the 20th century English literature.
This website is aimed at the general reader.   It contains information on her books, her publishers, how to contact the Estate as well as news about forthcoming reissues, other books and links to interviews and articles.
---
Biography Prize for The Invention of Angela Carter
Edmund Gordon has won the Biographers' Club Slightly Foxed Best First Biography Prize 2017 for The Invention of Angela Carter, a finely judged and elegantly written biography, in which Gordon teases out the truth behind Angela Carter's fictions about her own life, while recounting the brilliant and volatile career of this born writer, critic and fabulist.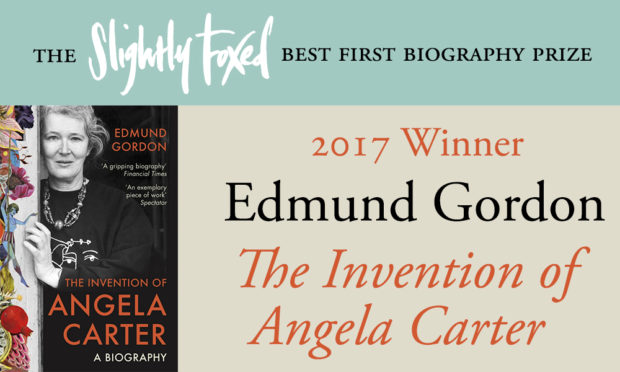 Sam Leith, Literary Editor of The Spectator and judge of the Best First Biography Prize commented 'This was an exceptional shortlist, in which every book showed not only thorough knowledge of its subject but deep and sympathetic understanding. From the Tudor court, to the battlefields of the First World War, from a busy Obs/Gynae ward on the NHS to the august halls of the National Gallery, from a book-lined study to a Japanese love-hotel, we were thoroughly immersed, too, in the worlds these books inhabit. In the end, though, we had to pick a first among equals. And for its elegant writing, fastidious research and becomingly modest yet entirely authoritative portrait of its fascinating subject and her unique work, we chose Edmund Gordon's The Invention Of Angela Carter as our winner.'
Recent News
---
Selected Works