Welcome to the official website of late Angela Carter, novelist, poet, short story writer & one of the most original voices in the 20th century English literature.
This website is aimed at the general reader.   It contains information on her books, her publishers, how to contact the Estate as well as news about forthcoming reissues, other books and links to interviews and articles.
---
Emma Rice brings "Wise Children" to Manchester.
Acclaimed director, Emma Rice is bringing her adaptation of Angela Carter's 1991 novel to Manchester.
Wise Children is the first production from Emma's new theatre company and will run for a week at HOME Theatre, Manchester from February 26 to Saturday March 2.
For information or to book tickets, click here
.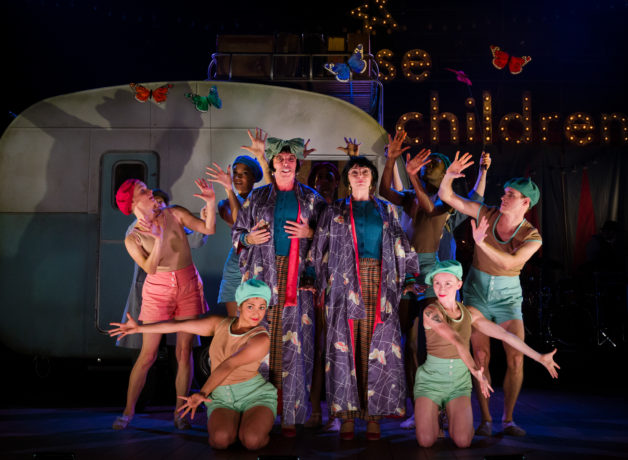 ★★★★★ "I cannot imagine anyone who loves theatre not being bowled over by this life-enhancing, brilliantly uninhibited, all-singing and dancing adaptation… Joyous." – The Observer
★★★★★ "Pure, unadulterated theatre with an airtight company, subject, direction and production… [Emma] Rice not only blind-casts the whole piece, but single-handedly gives a masterclass on how to play with gender." – Broadway World
★★★★ "Spectacular… An inventive, smart and saucy production. [Emma] Rice's re-launch is a splashy one, celebrating the sheer razzle-dazzle of a life in theatre." – The Guardian
★★★★ "Emma Rice does justice to the verve and racy humour of [Angela] Carter's writing… The result is a pleasing oddity, tinged with melancholy yet joyous and inventive." – London Evening Standard
★★★★ "A celebration of the value of family: biological, surrogate, professional or all of the above. And with its blend of music hall and circus, of high drama and high comedy, it's a summation of everything [Emma Rice] does best." – The Times(behind paywall)
★★★★ "The whole thing comes across as one huge love letter to theatre, albeit one that encompasses its seedier aspects as well its power to transform and enchant." – The Stage
For more information in the production, click here
---
Blue Plaque
Award winning novelist Angela Carter will be honoured with a blue plaque at her former home in Clapham. It was here that Carter spent the last sixteen years of her life. She often tutored her then student, Kazuo Ishiguro, at the kitchen table and received fellow writers – J.G. Ballard, Ian McEwan, Salman Rushdie – as guests. Carter's unique, witty and widely acclaimed novels include Nights at the Circus, with its unforgettable trapeze-artist heroine, and
Wise Children
, a comedy about 75-year-old twin chorus-girls.
---
Recent News
---
Selected Works