Delve back into your childhood or discover a brand-new book with our selection of tomes
(from the Independent)
Whether it was through stories read to us at bedtime or from a classic Disney film we watched a thousand times, everyone has a favourite fairy tale.
Perhaps it's Cinderella, with her magical glass slippers, or Hansel and Gretel's run-in with a cannibalistic witch and her house made of sweets, or maybe you loved it when Little Red Riding Hood bested the big bad wolf?
For thousands of years, fairy tales have been passed down from generation to generation. They've been danced to, sung about or in the case of any Disney blockbuster, turned into multimillion dollar films.
While many came about simply because there wasn't much as to do, just as many were made up in order to force naughty children to behave (admit it, you were terrified of being turned into a pie when you were young!).
In honour of National Tell A Fairy Tale Day (26 February) we've reviewed some of the best fairy tale collections on bookshelves right now so you can delve back into your childhood or discover a brand-new story.
We looked for tomes that included a wide variety of tales and particularly focused on collections that included stories from around the world and that are often overlooked. We've tried to find books that have something for all ages as well. Finally, these books had to be beautifully designed.
It's time to pull out a blanket and snuggle up with tales of princes and princesses, magical creatures, evil villains and worlds plucked straight for our imaginations.
You can trust our independent reviews. We may earn commission from some of the retailers, but we never allow this to influence selections, which are formed from real-world testing and expert advice. This revenue helps to fund journalism across The Independent.
'Angela Carter's Book of Fairy Tales' by Angela Carter, published by Virago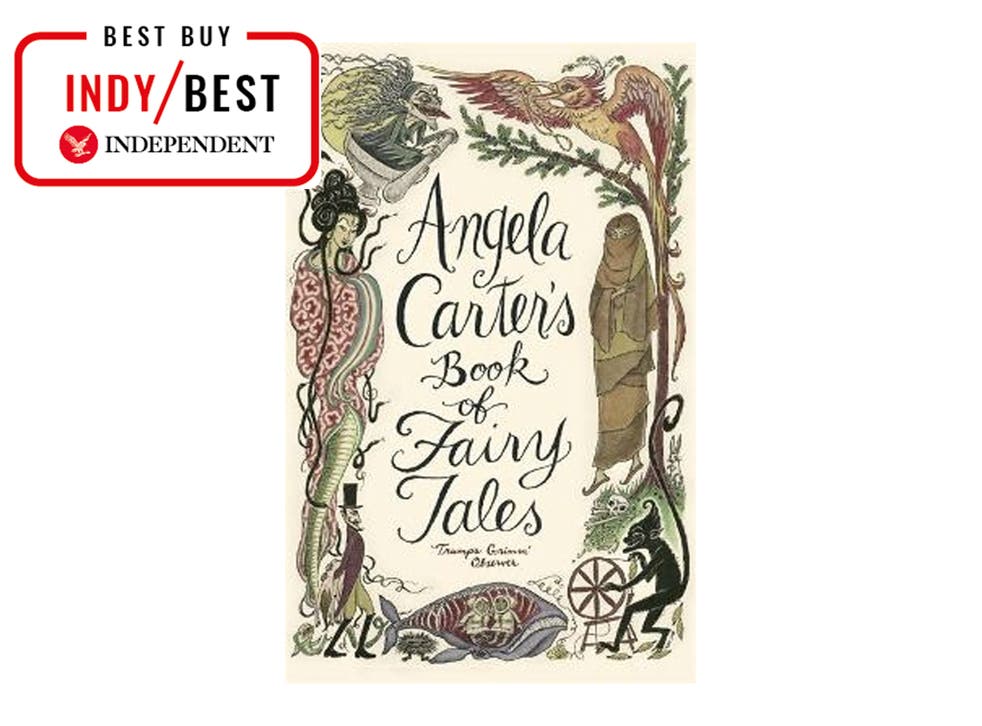 It wouldn't be a round-up if we didn't mention something the queen of feminist fairy tales herself, Angela Carter. Of course you'll have likely heard ofThe Bloody Chamber (which we decided not to include here as it's so well known), but another wonderful offering from the author is Angela Carter's Book of Fairy Tales. This collection features tales about all sorts of women, from crafty deviants to maidens who aren't quite damsels-in-distress, and compiles stories from all parts of the globe.
The book itself, which is beautifully illustrated with woodcuts created by Corinna Sargood, has been split up into 13 sections that deal with certain themes: "Good girls and where it gets them"; "Married women"; and "Clever women, resourceful girls and desperate stratagems" are a few. These tales are often gory and include a lot of adult humour – it's probably best to not give this to anyone younger than 13 years old.